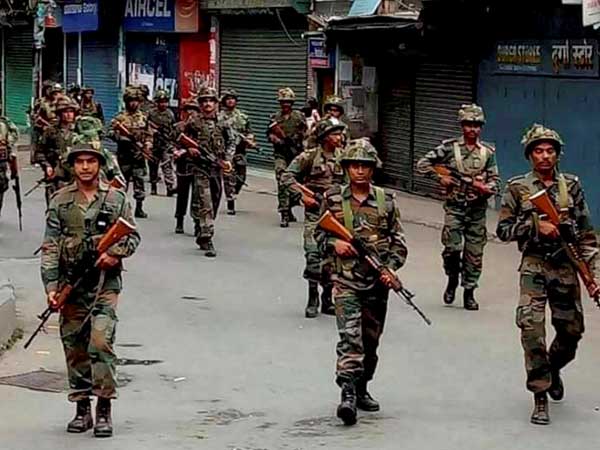 On Wednesday, India conducted an air strike against Pakistan in retaliation to the Pulwama terror attacks. It was the first time India entered Pakistan since the 1971 war. A day later, Pakistan captured an Indian pilot. This had led many countries to urge India and Pakistan to exercise restraint.
India and Pakistan have ordered air strikes over the last two days. This is also the first time in history that two nuclear armed powers have done so. Both countries have exchanged fire on ground as well.
A senior Indian government source has said that atleast 300 militants have been killed but Pakistan's military spokesperson says there were no casualties.
Trump's administration went on to say that the intensifying conflict has urged both countries to exercise caution and de-escalate the tensions. This conflict started when on February 14, a suicide car bomber attacked a military convoy in Kashmir killing more than 40 Indian soldiers. Jaish-e-Mohammed, a militant group claimed responsibility for the attack. On on Wednesday, India attacked the Jaish-e-Mohammed via airstrikes.
What makes this a conflict to be worried about is that both India and Pakistan are nuclear countries. Both even have test-fired missiles. Many scientists believe that a nuclear war between both the countries or even a strike on a large city would have disastrous effects all over the world.
The militaries of India and Pakistan have 1.4 million and 650,000 troops respectively. In the previous year, Pakistan spent $11 billion on developing arms whereas India spent $58 million.
Pakistan and India has been reacting differently. Foreign Minister Shah Mehmood Qureshi has condemn the attack and said that India would suffer the consequences. He even accused Prime Minister Modi of conducting airstrike to garner votes for his upcoming elections. India however has called the airstrike a counter terrorism operation because the intelligence suspecting an impeding attack by Pakistan.
The US urged nuclear armed countries India and Pakistan to stop military action against each other. The Donald Trump administration also asked Islamabad to take decisive action against safe havens.