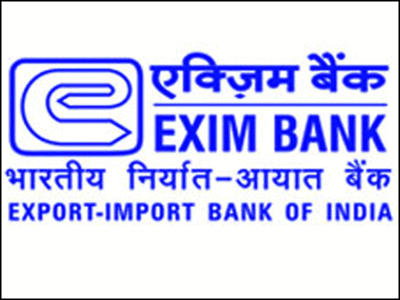 An idea mooted by the Export-Import Bank of India (Exim Bank) was formalized during the recently concluded Commonwealth Heads of Government Meeting (CHOGM) in London. The Commonwealth Small States Trade Finance Facility (CSSTFF), conceptualized by Exim Bank, was signed during CHOGM-2018, also attended by the Hon'ble Prime Minister of India. CSSTFF is expected to substantially increase the availability of short-term credit (trade finance) for the Commonwealth member states which are mostly dependent on imports.
Of the 53 Commonwealth member countries, 31 are small island states mainly in the Caribbean and the Pacific region. These island states lack scale and are not self-sufficient economies, needing to import most items including consumables.
With the heightened risk perception on banks since the financial crisis, especially small banks in developing countries, and the Basel regulations on capital requirements, trade finance has become scarce. The CSSTFF addresses this constraint to ensure that trade flows are not hindered to these small island states.
The Commonwealth Secretariat, London, had appointed Exim Bank to prepare a pre-feasibility report for setting up of a trade finance facility. Based on the recommendations of Exim Bank, the Commonwealth Secretariat constituted a Working Group comprising Exim Bank, International Finance Corporation-Washington and the Central Bank of Malta (the facility was to be housed in Malta).
The CSSTFF will be managed by commercial banks as they will take exposure on select banks in the small states (depending on their risk profile) to support trade transactions. The commercial banks will in turn mitigate their risk by seeking protection of first loss from the common pool of CSSTFF in the event of default by any of these banks in the small states.
Exim Bank played a decisive leadership role in the setting up of the CSSTFF and has earned appreciation from the Commonwealth fraternity for the sharing of its expertise and for institution-building, the first of its kind in the Commonwealth.
When Exim Bank was set-up in 1982, there was no Export Credit Agency (ECA) role model in any developing country, as till then, ECA was mostly a developed country phenomenon. Due to this, Exim Bank had to carve out its own strategy and product / service offerings, which has since been emulated by many other ECAs in other developing countries.
As a result, the Bank has been engaged as a consultant by various countries like Malaysia, Turkey, Sri Lanka, South Africa, Nigeria and Rwanda. At present, Exim Bank is engaged in consultancy assignments with the Sri Lanka Export Credit Insurance Company and the Ghana Exim Bank.