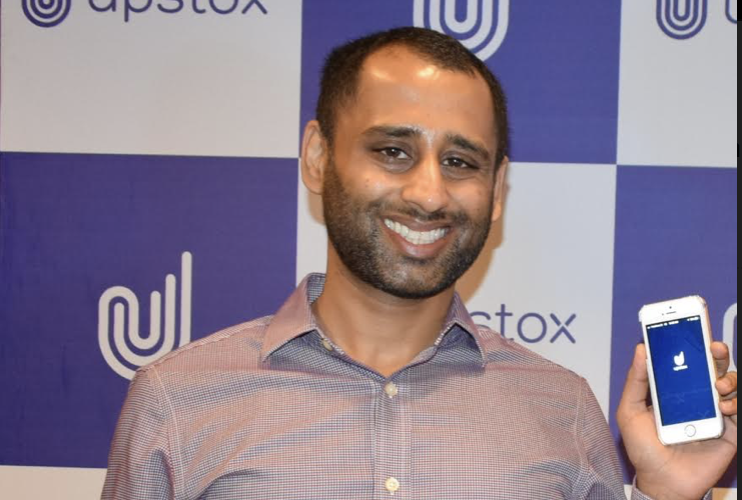 Shrini Viswanath, Co-Founder, Upstox talks about the future of financial markets against a backdrop of disruptive digital technologies.
India will always own the claim of having Asia's first stock exchange. The BSE, established over 140 years ago, has grown formidably from its banyan tree beginnings to the 12th largest exchange in the world.
Along the way, the number of brokers supporting the exchange also grew from a mere 22, to over 22,000 today.
India's exchanges will clock over 70 lakh crore of turnover for FY18. Economic growth, larger interest in public companies all helped boost activity in the markets. But technology perhaps was the most important factor in the evolution of stock exchanges and stock trading.
In the past decade, we have seen many technological changes to the markets that were unheard of. SEBI ushered in algorithmic trading for brokers by legalizing Direct Market Access (DMA) in 2009.
Mobile trading was introduced in the NSE in 2010. Up until 2014, it accounted for less than 1% of trades for brokers. By 2018, most brokers witnessed majority of their trades coming from mobile phones. While this might seem like a paradigm shift already, it's nothing compared to what lies ahead for investors and brokers.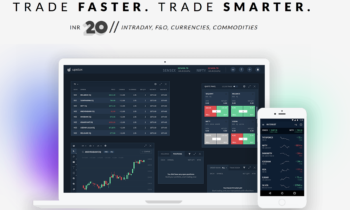 Market for the masses
The estimates about number of investors in India vary between 3 per cent and 5 per cent. That's a small figure compared to over 40 per cent in developed countries like the US.
The next wave is going to be about how to bring low-cost, high-volume products that create wealth for all. Part of it involves educating new users on why it's important to manage their money and how to grow it. The other part will involve making available easy-to- use programs that work on all phones and create a human touch. This might translate into using voice, native languages, etc to reach out to the user.
Using technology to make it simple
– Demat and e-KYC:
Technology has compressed the number of steps needed to open a broking account. Three years ago, investors needed to sign 30 pages with over 40 signatures to open a Demat account.
With eKYC and Aadhaar, opening an account has been reduced to a simple process. The investor now just needs to punch in his Aadhaar number and authorize the broker to digitally fetch his KYC information instead of manually typing it out. Earlier, 1 out of 4 new accounts would be rejected during the account opening process itself due to incorrect information. Now the number of rejections is close to 1 out of 20. Not only technology has reduced the amount of errors related to KYC, but it has made it much easier and simpler for the end user to enter the market.
– UPI easing payment flow
With the addition of Unified Payments Interface (UPI), customers now have another option of transferring their funds in their trading account. NetBanking may have been a confusing way to send funds and new users are usually not familiar with NEFT and RTGS processes. UPI brings a fresh take to payment transfer and makes it fast to quickly fund your brokerage account.
– Actively managed to AI managed
The biggest constraint for people to invest in the market perhaps is lack of awareness about how to do it. In contrast, there are others who may have burnt their hands earlier in stock investing. Either way, we are migrating out of an era when making money in the markets was linked to knowing someone who could do it.
Today, technologies such as Machine Learning and AI are becoming better at identifying opportunities. Now there are mobile apps that understand the investor's goals and tailors his investments accordingly.
Tech to Future
Trading has transformed in many ways since the era of open-outcry. The next avatar will be heavily computer-driven and customer-centric. Firms that find a way to bring in human interaction and augment it with powerful technology will define the future of stock market intermediary business.
(The writer is Co-founder of UPSTOX. Views expressed are his personal and may or may not be that of his company)
About the author:
Shrini Viswanath, Co-Founder, UPSTOX
With a passion for all things technology, Shrini is the tech-brain behind Upstox. He started out with a simple goal–to innovate and change the way investors trade in India.
Backed by his experience in the US, he co-founded Upstox and fulfills the duties of a
Chief Technology Officer (CTO). His dream is to merge intuitive design with sophisticated technology in order to create easy-to-use and powerful applications across platforms. Shrini is a computer science graduate from the University of Illinois in Urbana-Champaign.
Shrini started his career as a Software Engineer at Citibank in Chicago before he co-founded Upstox in April 2009. He co-founded Upstox with an aim to disrupt the low-cost digital brokerage space with cutting-edge technological innovations. The company is
based on a quality-oriented yet cost effective business model designed to offer the least expensive brokerage service with the best platforms.
Upstox (formerly RKSV Securities) entered the retail brokerage market in 2012. With backing from Mr. Ratan Tata and venture capitalists such as Kalaari Capital and GVK Davix, Upstox has been revolutionising the concept of discount brokerage in India and pushing the limits of digital financial investing with innovative technology, intuitive user experience and unbeatable pricing.
The unique global-Indian model of Upstox is strongly reflective of the Indo-American antecedents of its co-founders, who implement their knowledge and experience of working in both the Indian and US financial markets and the Silicon Valley in making Upstox a strong and pioneering force in the industry.
Upstox ensures that its clients reap the benefits of a high-tech online trading platform and best-in-class services every step of the way – from the time they open an account to executing trades and beyond. Yet, staying true to its fintech DNA has been its constant endeavour. Upstox is driven by its guiding principle of making trading in stock markets simple and affordable for all.
It has become the first-in-category to introduce commission-free trading. It has also ensured full transparency in pricing by offering 'zero' brokerage on equity delivery trades and a flat rate of Rs. 20 per intraday order for all other segments.
Upstox today ranks among India's high-growth online brokerage firms and is a leading volume contributor to the country's top equity and commodity exchanges.