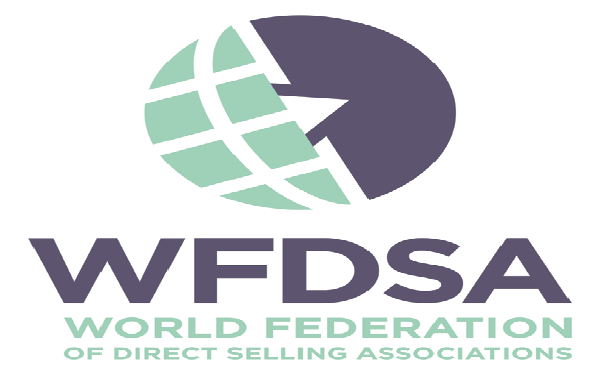 The Asia Pacific region has emerged as the largest contributor to the of global direct selling industry in 2017.  According to World Federation of Direct Selling Associations (WFDSA), which released its annual report recently, the Asia Pacific region contributed 46% to global sales generated by the direct selling industry in 2017 with more than 65 million people in the region involved in it.
The global direct selling industry in 2017 generated US $189.6 billion in retail sales and provided self-employment opportunities to approximately 117 million people, out of which 74% were women.
Among the world's top 10 largest direct selling markets in 2017 in terms of sales, five countries are from Asia, says the WFDSA report. While the United States is the world's largest market, China is at the second spot. The other countries in the top 10 list are Korea, Germany, Japan, Brazil, Mexico, France, Malaysia and Taiwan.
Though both India and China have almost similar number of direct sellers, China is far ahead in terms of the sales generated. Around 5.1 million people in India were involved in direct selling in 2017, compared to 5.3 million people in China, according to the report. However, sales generated in China were USD 34,291 million, while India's sales were USD 1513 million in the same year. The largest market for direct selling remains the US, which employed 18.6 million direct sellers and clocked USD 34,900 mn in retail sales in 2017.
Industry experts attribute India's lower rank due to lack of regulatory direction to the industry so far. "Direct selling opportunities are a great way to generate self-employment opportunities in our country which is today facing an unemployment crisis. The potential for this industry to grow and provide direct and indirect employment, contribute to the economy and help with skills development for women and youth is enormous, provided a clear regulatory framework protects all the stakeholders of this industry. The introduction of model direct selling guidelines in 2016 by the center is a step in the right direction." says Vijay Sardana, Chairman, Task Force o Direct Selling ASSOCHAM.
Pramodh Manda, Regional Advisor – South Asia, QNET International said "India is a thriving market for direct selling. Even without the appropriate legislation, the industry has become a billion-dollar market! The direct selling industry doesn't just provide people with entrepreneurship opportunities, it is a great training ground for skills development, and for empowering women. With the appropriate regulations and support, this industry can do great things for the development of the country."
"So far 9 states in India have already notified the direct selling guidelines released by the Ministry of Consumer affairs they are Chhattisgarh, Sikkim, Telangana, Andhra Pradesh, Odisha, Mizoram, West Bengal, Rajasthan and Kerala. Ultimately, we look forward to the enactment of a Direct Selling Act by the Government which can legally regulate the Industry." says David Stanley, MD, Healux International Private Limited.