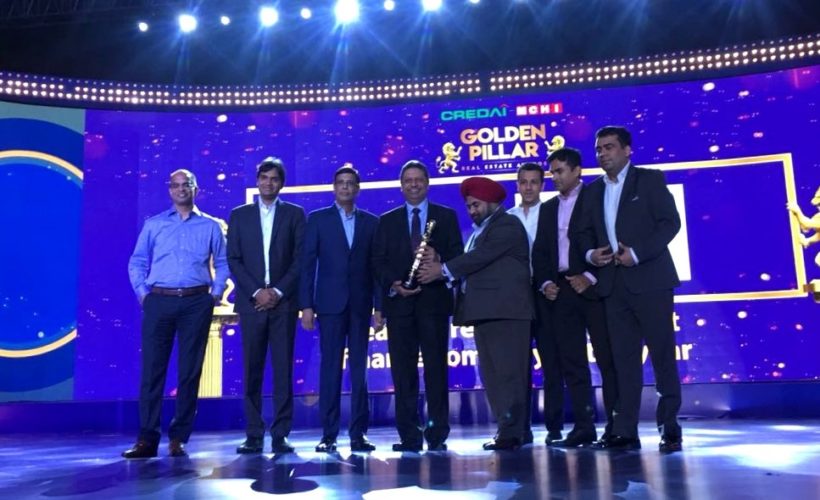 Piramal Finance and Piramal Housing have been awarded with the 'Leading Real Estate Project Finance Company of the Year' and 'Emerging Home Loans Provider of the Year' awards respectively at the CREDAI MCHI Golden Pillar Awards 2018 held on May 5, 2018 in Mumbai.
On receiving the awards, Khushru Jijina, MD, Piramal Finance & Piramal Housing Finance said, "We are honored to receive these prestigious awards at the CREDAI MCHI Golden Pillar Awards 2018. At Piramal, we are committed to setting new benchmarks for ourselves and raising the bar in the industry with our customer-centric approach and deep rooted partnerships across industries. This award is a fitting testament to the efforts put in by every member of Piramal team who has contributed to this platform. In a market that is focused more on transactional relationships, we at Piramal, have successfully built a model of long-term and rooted partnerships with developers with the ability to cater to their requirements across the entire capital stack. Such recognitions are a great source of encouragement and serve to further motivate us to achieve newer and higher goals."
Instituted by MCHI-CREDAI, The Golden Pillar Awards are the most prestigious recognition in the Indian real estate industry. MCHI-CREDAI has served the real estate sector for many decades and has earned the respect and trust of everyone consistently. MCHI CREDAI Golden Pillar Awards 2018 is first of its kind award show that aims to recognize, encourage and promote excellence in real estate profession and to celebrate the highest level of achievements in the real estate sector.