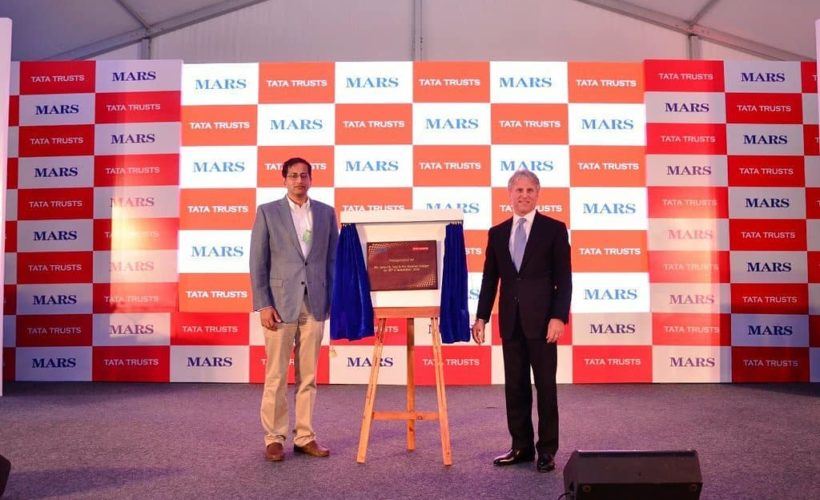 The managing trustee of Sir Dorabji Tata Trust, R Venkataramanan on Wednesday will step down from his post with effect from March 31, 2019, the trust said in a statement.
"Venkataramanan had informed the chairman and the trustees of the Tata Trusts that he had been considering other options, given that he was completing five years as the Trusts' executive trustee/managing trustee, and sought to be relieved," the statement read.
It is also reported that, Ratan Tata's half-brother Noel Tata, has been appointed the trustee of Sir Ratan Tata Trust Chairman of Trent Ltd. and Managing Director of Tata International, and Mr. Jehangir H. C. Jehangir, long standing philanthropist who is currently under taking the healthcare mission at Jehangir Hospital, Pune, as Trustees of Sir Ratan Tata Trust.
A committee of trustees, comprising Ratan Tata, and vice-chairmen Vijay Singh and Venu Srinivasan, has been set up to oversee the operations and select an appropriate chief executive for the trust.
The trust, part of the 'Tata Trusts' which collectively own 66 percent of the over $100 billion Tata Sons, had been served an order by Income Tax department withdrawing tax exemption in late December 2018 because of the high compensation of Rs 2.66 crore paid to Venkataramanan.
The trust had claimed the exemption under section 11 and it has been denied for violation of a condition under section 13 of the Income Tax act.
Venkataramanan has had been a long associate of the Tata Trusts and was a close aid of Tata Group's chairman emeritus Ratan Tata. His name had appeared in the CBI probe against the Tata group entity Air Asia, where he was a director. The Group had denied the allegations and supported Venkataraman.
In May last year, the CBI had registered a case against AirAsia Group CEO Tony Fernandes, Venkataramanan and other executives for allegedly misconduct in order to obtain a license for the airline.
The Trustees have however stated that Mr. Venkataramanan contributed immensely to the objectives of the Trusts' portfolios over the last five years. In addition to interventions through grants, the Trusts also undertakes large-scale programmes through direct implementation and partnerships with multiple state governments and foundations.