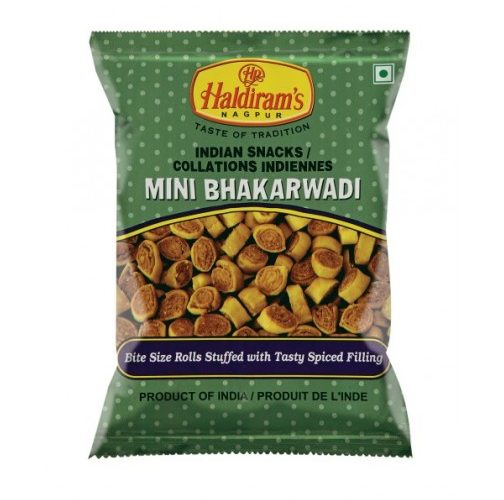 Haldirams in a landmark move wants to secure a partnership with Michigan-based Kellogg's Company known exquisitely for their elaborate cereals and cornflakes. What many say could be a collaboration, some say that it could also be a stake sale.
The deal is likely to see Kellogg's pick up a reasonable stake in Haldiram's, valuing the latter at around $3 billion (Rs 21,000 crore) said some sources. However, there is a deal breaker. Haldiram is spread over three major hubs- Delhi-based Haldiram Snacks, Nagpur based Haldiram foods International and Kolkatta based Haldiram Bhujiwalla. It was led by different members after the separation. There all are descendants of Gangabhisan Bhujiawalla after the split in 1990.
This transaction was conceptualized a few months ago. Several private equity firms had approached Haldiram but to no avail. Deutshe Bank has been advising Haldiram through talks. Discussions between Haldiram and Kellogg's have fortified.
Haldiram wishes to break into the Indian breakfast scene. Delhi-based Haldiram Snacks will soon start breakfast instant mixes to compete with the likes of MTR and Gits. If there happens to be a strategic partnership between Haldiram and Kellogg's, breaking into the breakfast scene would be a lot easier.
It is reported that Ashish Agarwal has not commented on the potential deal. Haldiram's have been approached by several KKR, Everstone and General Atlantic but none of them have been successful. Delhi based Haldiram Snacks happens to be the largest in the group, with revenues touching Rs 2,610 crores as of March 2018 according to ICRA. Haldiram Nagpur comes second with a total revenue of Rs 2,413 crores according to Crisil findings. Haldiram Kolkatta comes far behind with a revenue of 324 crore in FY 17 according to ICRA.
Kellogg's has seen a staggering growth in the recent year and has made Kellogg's rethink its brand strategy. Kellogg's now wants to enter the local market and diversify itself to become more bankable.