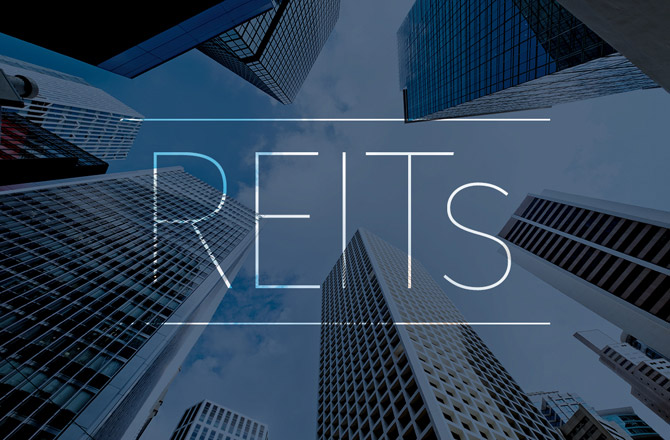 On March 18, Embassy Office Parks REIT, India's first real investment trust will open for subscription. Blackstone Group LP, global private equity giant and Bangaluru-based Embassy Property Development together plans to raise Rs 4,750 in India's first REIT next week.
According to Bloomberg, price band of the REIT is Rs 299 to Rs 300 per unit for the offering. The part of the offering reserved for institutional investors, known as anchor book, will be opened on 15 March.
Embassy Office Park REIF filed its draft red herring prospectus with the markets regulator on 24  September and received a nod from the regulator on 28 December. An investor can bid for a minimum of 800 units and multiples of 400 later.
Mr. Arvind Nandan, Executive Director-Research, Knight Frank India said, "REIT is finally making a debut in the Indian real estate after a long wait. This is a good development. Investment grade real estate is tough for a retail investor to get into. Apart from capital intensive nature of real estate investment, it is a long, technical and arduous process of due-diligence which rules out retail participation. With REITs, investments in real estate would be simplified and retail investors would have another option to consider. A lot depends on the yields that the REITs will deliver."
To give more clarity, Nandan specifies,"The upcoming IPO (Embassy Office Parks), which plans to rake in INR 4,750 crores, would be one of the largest in the region, which makes it one of the most closely watched IPOs. A good IPO would open the doors for several more REITs in near future. Indian commercial real estate is populated with several such high quality assets, which can be rolled into REITs very soon. For the developers, this would be a good avenue for raising finance to repay debts or to raise capital for O&M of assets held by the REIT. Since REITs need to ensure that 90% of net distributable cash is distributed as dividends, all eyes will be on the performance aspect in the initial days."
Embassy Office Parks REIT consists of around 33 million square feet of commercial office amounting to seven business parks and four city-centric buildings in Mumbai, Bangaluru, Pune and Noida. It also included various amenities, including two completed and two under-construction hotels totaling 1,096 keys, food courts, and employee transportation and childcare facilities.
The prospectus mentions that the REIT has allocated unit worth Rs 876 crore to Capital Group's various funds funds like New World Fund, SMALLCAP World Fund and Global Small Capitalization Fund. Units have been set at Rs 300 apiece.
Nandan further goes on to say "Indian real estate is currently a tale of two sides of the same coin. While commercial office sector has performed brilliantly over the last year – registering highest ever absorption volumes across the country (47 million sq.ft. in the top 7 cities), the residential sector is still going through enormous degrees of strain. Commercial real estate – the only category that is allowed for REITs right now – is at a peak owing to a multitude of factors. Rental have shown a rising trend, and with vacancies being sub-10% in prime markets like Bengaluru, there is a possibility of continued rental growth in near future. The residential sector, on the other hand, has witnessed significant pressures.
In the advent of India's first REIT, Nandan concludes, "While the demand has remained sluggish over several years, and a series of structural reforms has made it imperative to recalibrate its fundamentals in many ways. However, the silver lining was a small (6%) annual growth in sales in the top 8 cities during 2018 calendar year. This, coupled with the incentives of interim budget, recent lowering of interest rates and substantial watering-down of GST, should act as a heartening signal. A lot depends on end-user sentiment in the coming few quarters, which should decide the performance of residential real estate in India."