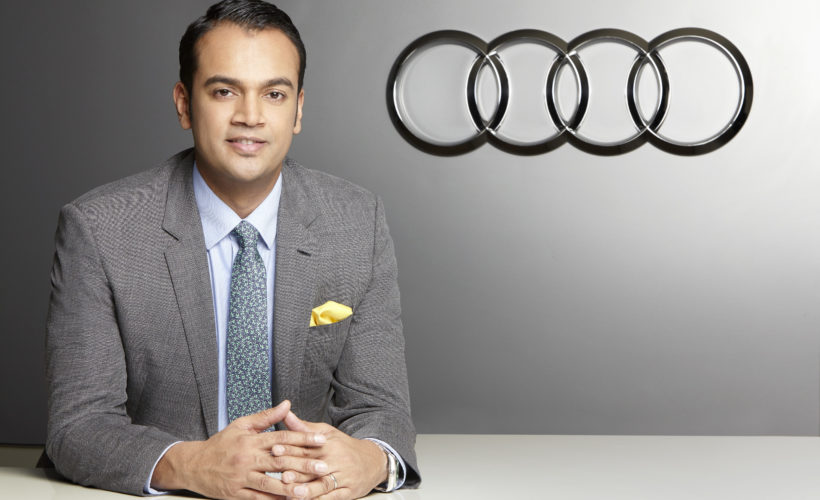 Audi, the German luxury car manufacturer is charting out plans for sustainable growth in the Indian market after establishing a solid base in the country over the last eleven years. As the Year of Audi Progression, 2018 will continue to see Audi India focus and progress on 4 fundamental pillars of Audi's strategy – Product, Network, Customers and Digitalization.
The company is gearing up to launch its flagship luxury sedan – the Audi A8 L in the country during the latter half of this year. The Audi A8 L recently won the World Luxury car of the year 2018 award.
The company's product focus is generating lot of momentum. The all-new Audi Q5, which was introduced in the beginning of the year, had received more than 500 bookings in the first month itself. Audi is also renewing its performance car portfolio in India and hasrecently launched the all-new Audi RS 5 Coupé, a unique product that bridges the gap for the customers who are practical and want to own a luxury car with the performance of a sportscar. It has lined up more surprises in store for the performance car enthusiasts in the coming days.
On the Network front, Audi's focus is on expanding to Tier II and III cities; Audi's 'Workshop First' strategy has now progressed into dedicated facilities, which will be inaugurated soon in cities like Trivandrum andVijaywada, etc. Audi has also recently inaugurated its new state-of-the-art service facility in Surat.
"We are planning many new initiatives that will set benchmarks for service level efficiency, accessibility and affordability because 'total cost of ownership' is not only a phrase for us but we want to live by it. We are offering our customers the same service levels as available globally," said Rahil Ansari, Head, Audi India.
Brand experience is another key focus area for Audi. The Audi Weekender, Audi Q Drive and the Audi Sportscar Experience are the perfect experiential platforms to showcase the exciting line up of the Audi range to the Audi customers and fans across the country.
"Customer engagement is our top priority as we always thrive to delight our customers with exclusive events like the Audi Sportscar Experience, the Audi Weekender and the Audi Q Drive. This year, the Audi Weekender will be conducted in seven cities and we look forward to offer the best weekend getaway to our customers and Audi loyalists," added Mr. Ansari.
Audi will also increase its focus on digitalization. Digitalization is at the core of Audi's strategy in products as well as across all Audi touch points. Audi.in is a new and fresh approach to reach out to the prospects and customers digitally and stay connected with them 24×7. Digitalization will also extend to other customer touchpoints- showrooms, workshops, Audi Mobile Terminal, etc. which opens up a new dimension of performance for the entire value chain.