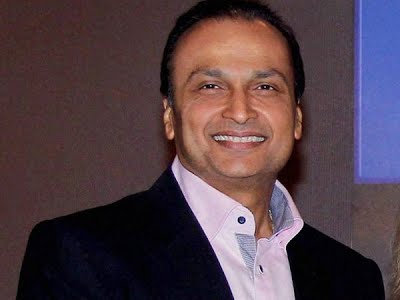 Anil Ambani, chairman of Reliance Communications has been held guilty of contempt of court by the Supreme court. According to reports, RCom did not observe the undertaking given by the court to pay Rs 550 crores to Swedish telecom company Ecrisson.
The bench consisted of Justices RF Nariman and Vineet Saran. They asked Anil Ambani to pay Rs 453 crores with 4 weeks. If he failed to do so, he would go to jail for three months.
This comes after Rs 118 crores was deposited by RCom to the SC Registry. The court directed its Registry to pay this money to Ericsson in a week's time. The bench said the undertakings given by the three Reliance co's to pay, showed a disinterest to honour it within the 120 days given by the court or the extended time allotted.
The undertakings were fraudulent to the knowledge of the companies and this itself affects the administration of justice and amounts to contempt of court, the bench ruled.
The apex court said the apology offered to it must be rejected and that the undertaking showed the callous attitude of the despondent.
The court also asked the three Reliance companies to pay a fine of Rs 1 crore each failing which Anil Ambani and the two other Directors will have to be imprisoned for one month each.
Ericsson has approached the apex court seeking contempt action against RCom chief and the two Directors for allegedly not honouring their word to pay the Rs 550 crores.
In his defense, RCom contended that the amount was to be raised from the sale of assets of its telecom network could not be paid as the expected amount could not be raised.
Senior advocate Dushyant Dave, representing Ericsson India in the case, had even invoked the Rafale deal to target Ambani during the hearing.
"They have money for Rafale. Somebody who is getting involved in every conceivable project has no money to pay Rs 550 crore to us and honour this Court's order", the Counsel told the bench.
A controversy also occured over the bench's order that sought Ambani's personal appearance during the contempt proceeding. The Chief Justice of India Ranjan Gogoi sacked of two Supreme Court employees for tampering with the apex court order.
The incident which led to the development dates to January 7 when the apex court bench directed Anil Ambani's personal presence on the contempt plea by Swedish telecom group Ericsson.
However, the order uploaded on the court's official website said that the appearance of the alleged contemnor(s) is dispensed with, indicating that Ambani would not have to appear in court on the next day of hearing.